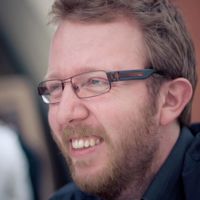 It is that time of year again, GDC and Game Connection US are both right around the corner.
As per usual, I will be up for meeting up in San Francisco from Sunday the 18th to Friday the 23rd (both full days included & available for meetings).
Different from previous years, I will not just be in town talking freelance contracts. Having entered as partner in framebunker, I also bring with me our title "Static Sky", scheduled for release later this year.
For this project we are interested in meeting investment- and publishing partners to discuss cross-platform opportunities.
For a different title, currently in pre-production, we are interested in initial meet & greet, for a casual discussion of business opportunities.
Should any of the above catch your interest, do reach out on any of the channels linked from this site and feel free to set up a meeting via Meet To Match / GDC Connect / the Game Connection meetings app or use the form below.
Note that the form is only for
GDC
-related inquiries. Unrelated messages will go unanswered.