Results
And the winners are in! I would like to thank all participants. You are all awesome, but the following three are also lucky:
Filipe Romancini, Bladefire Studios
Tom Ketola, Disney Interactive
Martin Smith, Jump Core Productions
Each winner has been sent a build of Behave 2 along with a grant of license. Enjoy!
Competition
Are you attending Unite 2013 in Vancouver? Then you have a chance to win one of three free licenses to the just released Behave 2!
Rules and disclaimers
So how to participate in this draw for freebie goodness? Well it's really very straight forward: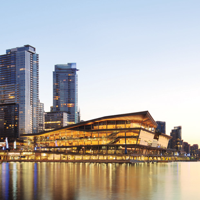 To participate, simply locate me at the conference and pass me your business card.
The card must at minimum hold your name and email address.
Each participant only has one stake in the draw – regardless of multiple affiliations or multiple business cards ;)
Prize licenses are personal, under the same terms as the asset store package "Behave 2 for Unity" and non-transferable.
If you win, but already purchased Behave 2, I can refund one purchase through asset store if you like.
Participation in the draw is not contingent on a purchase.
The winners will be announced and contacted in the week after the Unite 2013 conference.
I will gladly answer any questions you might have about Behave 2 and give you a live demonstration when practical.