So yesterday was Tuesday which would normally mean I head to the local hackerspace and play around with my RC car and IOIO board. However that plan was completely shot down by girlfriend homework leading to required baby juggling. Which is always fun.
Obviously I did not let that deter me from getting some hacking done anyway, so I picked up another project I'd had on my TODO for a while.
You see I quite like my home entertainment setup. So much that aside from music, reading and the occasional iOS game, I only consume entertainment from my couch.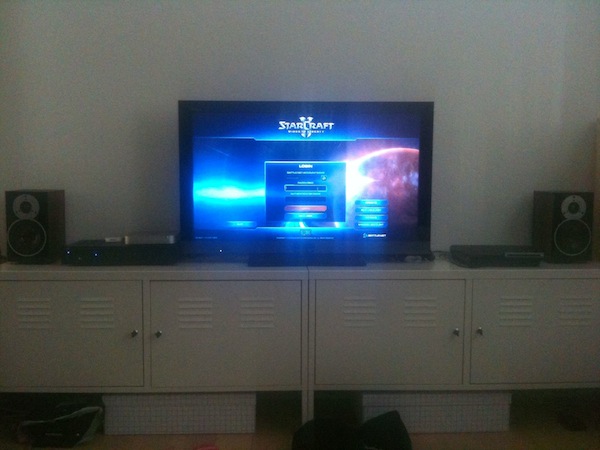 That includes the occasional gaming on my mini which I mostly use for TV and videos through Plex1, so launching a game means hiding or quitting Plex, finding the game in whatever launcher, running it and then reversing when done.
Now, I'm lazy and I miss a feature of Plex 8 which allowed you to launch apps from within Plex – right from your apple remote. So my hacking session last evening was creating a small Plex plugin which brings that feature back – as I have been unable to find a pre-existing solution from someone else.
And it works just lovely. I now only need to select AppTV from my Plex main menu, select Alpha Centauri, get out my bluetooth mouse and keyboard and get gaming.
And you can too! Go find the AppTV project on github and have some fun :)
Oh and if you add something cool, pull requests would be awesome.